Welcome to Northcote Golf Club!
New Members Welcome
Want to take the next step from being a casual golfer playing a reasonable game to a club golfer playing in club competitions and having an Australian Handicap? Read on. Basically anyone can become a member of the Northcote Golf Club. Our youngest member is 15 and our oldest is over 80!! The beauty of our Club is that it doesn't cost much at all, with no huge outlays. A Nomination Fee of $5.00 is payable upon application. Once accepted the following fees are payable:
Joining Fee $10.00
Annual Fee $100.00 - Juniors (under 18) $50.00
Green Fees are payable on the day - currently $28.20
New members submit three handicap cards before a handicap is given. Once you have a handicap it is valid anywhere in Australia as an official GolfLink Australian Handicap. All you need to do is come along any Saturday morning between 6.30 and 7.30 a.m. and we'll show you around and organise your first handicap card round. Note that we tee off at 6.30 a.m. or at first light after this time. Alternatively, if you just want to come and talk to us about membership, please do so. We are in the Clubhouse Saturday's 11.45 a.m. to 3.00 p.m. Just come in and someone will show you around and answer any further questions you may have. If you wish to speak with someone about membership please contact; Philip Goad on 0417 573 876. Alternatively, contact us via the "Contact Us" page on this site and we will endeavour to answer your query. So come on, take up the challenge of the Northcote Golf Course and join a great social atmosphere and keen competition at the Northcote Golf Club.
Member of the Victorian Golf League
Affiliated with the Golf Victoria & Golf Australia
Receive an official Golf Link Australian Handicap
Saturday morning competitions
Pennant - intra-club competition
Licensed Clubhouse facilities
Great friendly social atmosphere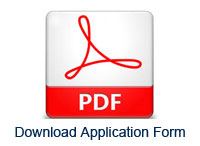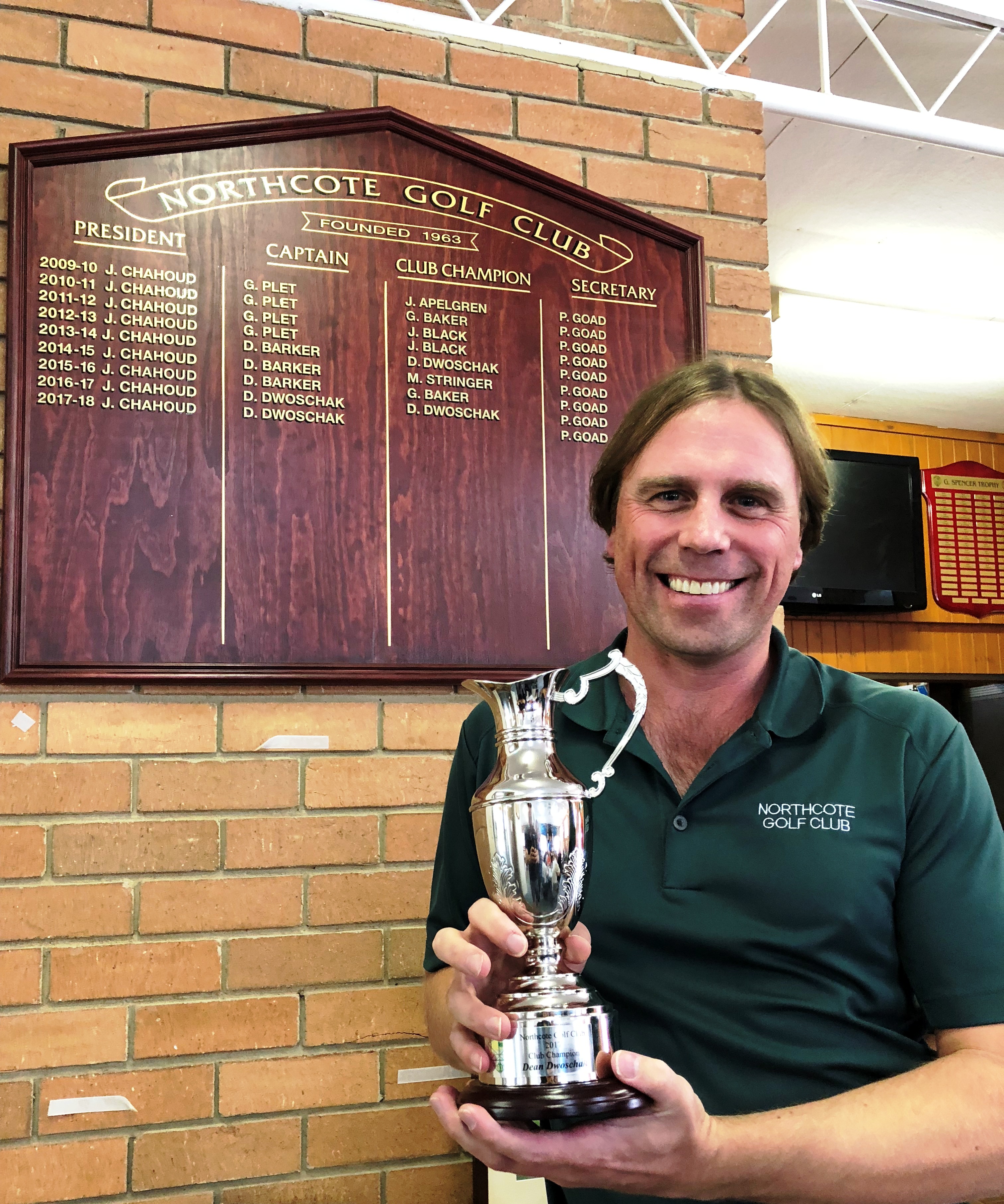 Dean Dwoschak - 2017 Club Champion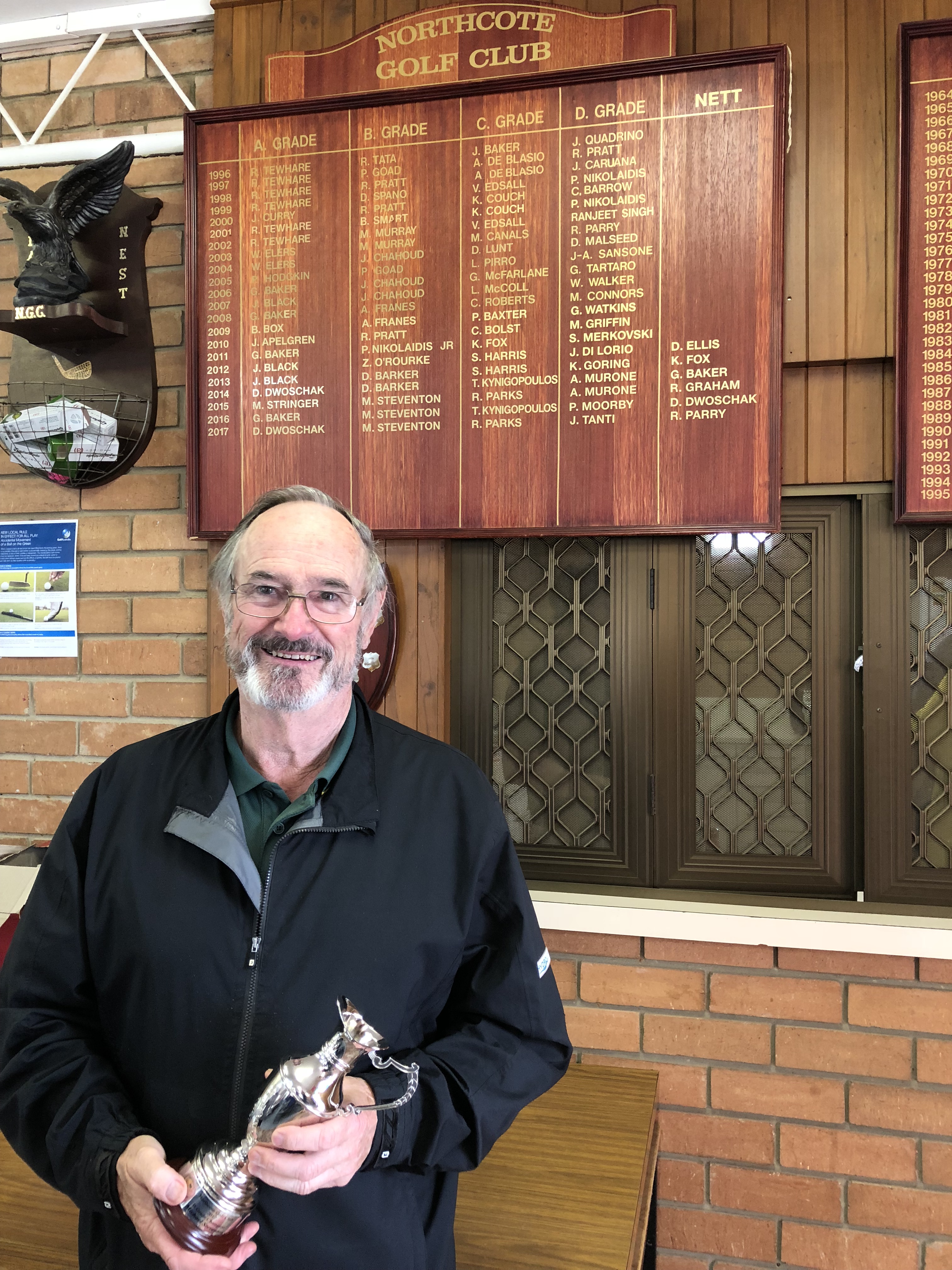 "B" Grade Champion - Mike Steventon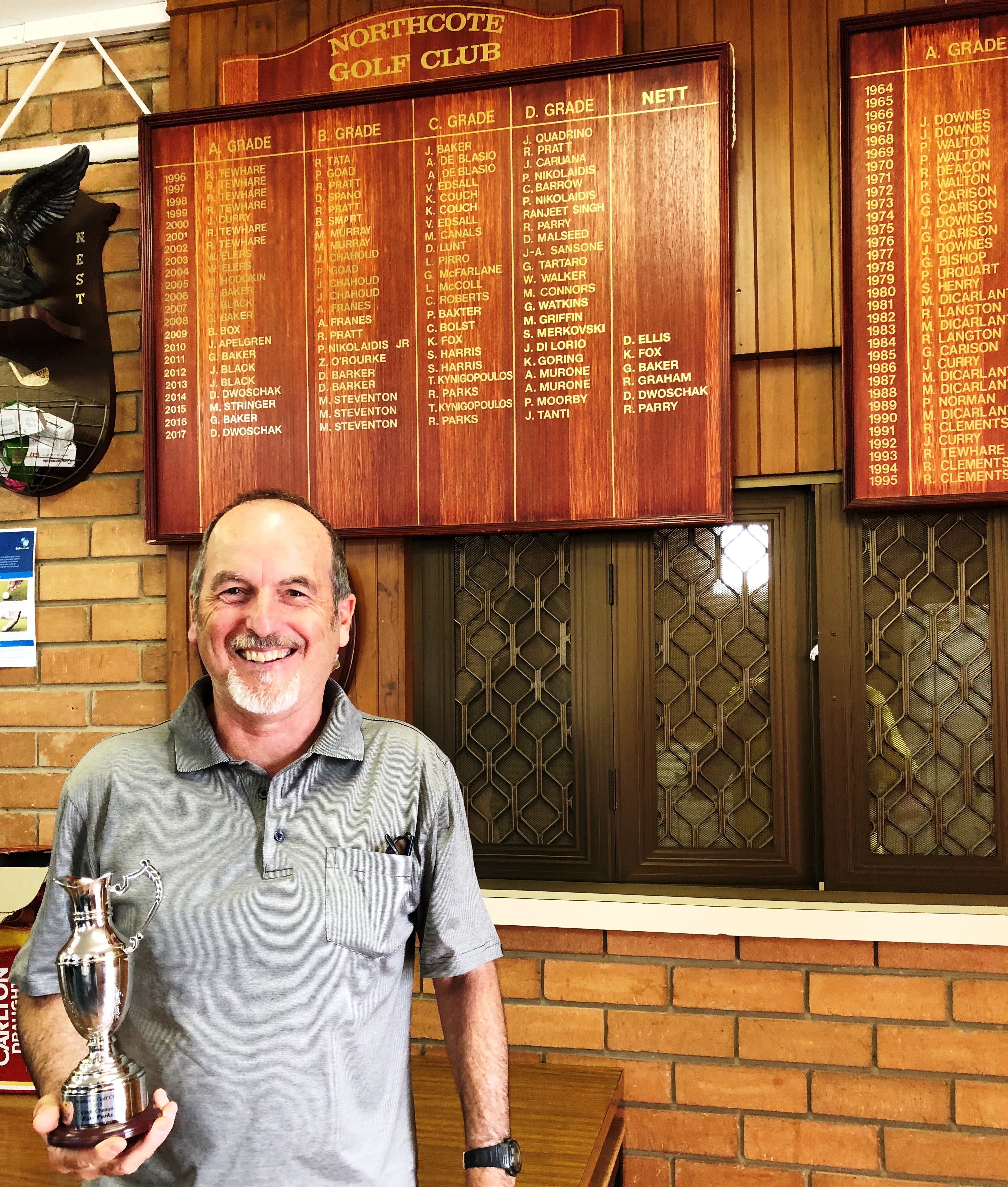 "C" Grade Champion- Ross Parks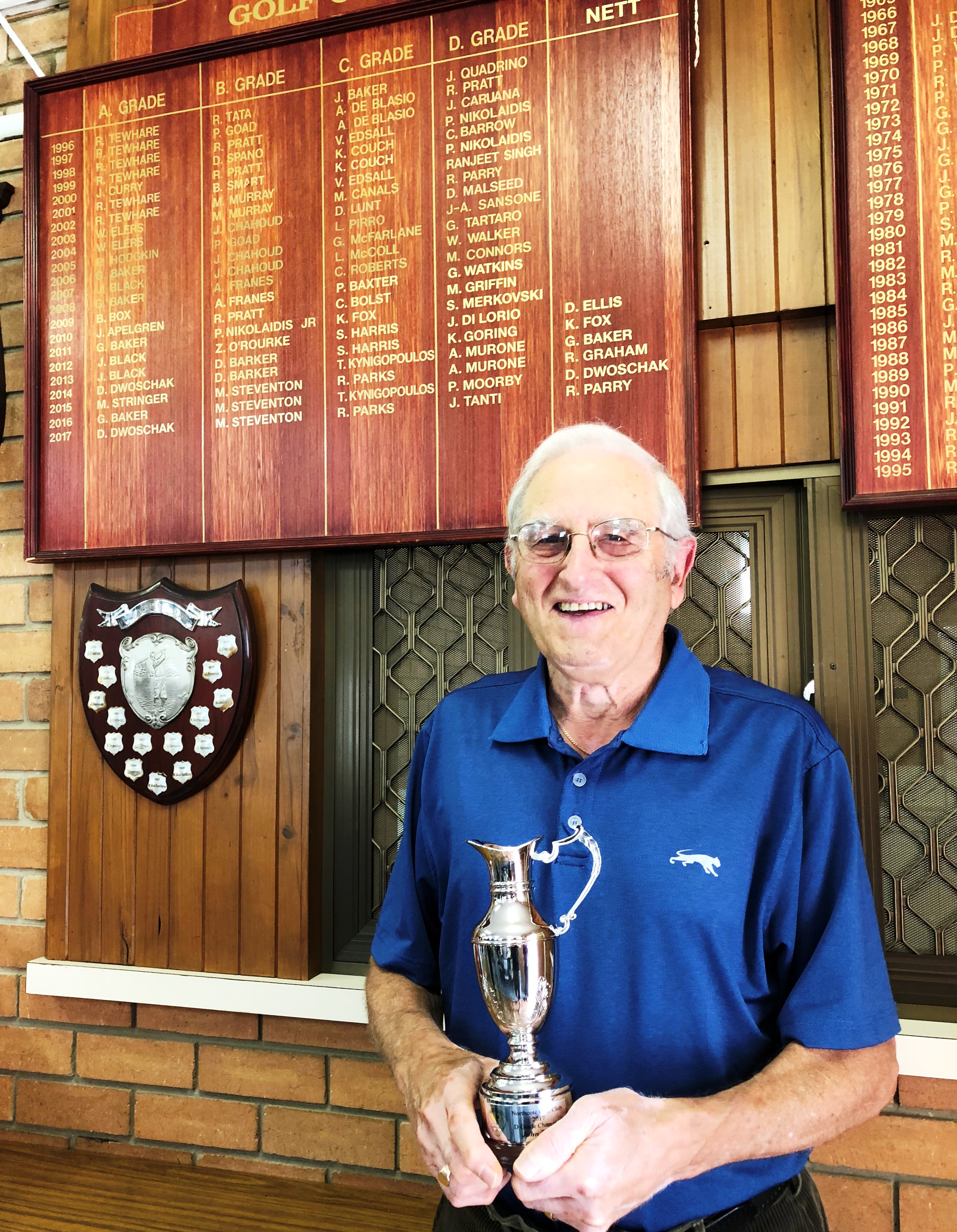 "D" Grade Champion - John Tanti
N.G.C. trials Sunday competitions
Sunday competitions will be trialled on Sunday mornings on a fortnightly basis - please check syllabus for dates.
Club purchases new Competition administrative software - One Golf from MiClub Golf.
Members will be required to register in competitions at terminal screen before round and enter scores on a hole by hole basis after round. This system will assist committee to provide quicker results, upload to golf link, provide members access to system for all results, up to date progressive competition scores and well as a members directory with news and contact numbers. Have a look now with links -
northcote.miclub.com.au/